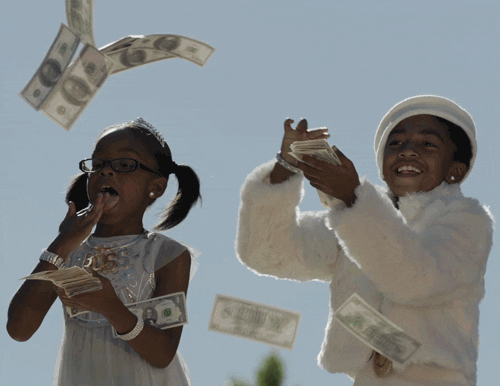 It's summer, a perfect time to earn your own money and save! There are many job opportunities for teens but they require an interview, which is an important part of getting the job. I know, scary right? You're probably wondering, what do they ask? What do they expect? What do I wear? I've been through it and I am here to help!
When you apply to a job there are certain people that look over your application and resume. Usually these  people are called hiring managers and they may even be the general managers of the store. If they are interested in employing you, they will call you in to see if you fulfill the requirements of the position. Remember that first impressions are KEY! SO make sure you have an appropriate and professional voicemail and email in case they want to reach you. You don't want to have and email like lipglosskitty334@gmail.com. If they do call you for an interview, planning is really helpful.
Attire for interviews is professional and simple. You don't want to be too showy/flashy and you want to cover up and not show a lot of skin. Do not wear ripped jeans, leggings, low cut shirts, tank tops, flip-flops, and no graphic shirts. Interviews are nerve racking but the key is be yourself and practice pre-interview questions. You can look up commonly asked questions and practice with adult to discuss your responses. When you get to the job for the interview here are some helpful tips: smile, sit up straight, don't fidget where the interviewer can see it, be confident, and respond with detailed answers.  This could be your potentially be your boss, so watch what you say.  They are there to watch and observe you to see if you are a perfect fit for the company.
Jobs are a nice way to earn money. Now you have some tips on how to get a job and the interview process! Stay tuned for the next blog about our newest blogger.